Many students study design and have a dream of making something special in clothing ,but the survival rate is few and far between. Before starting a company in fashion, people should analyze the successes and failures of companies in the industry. Below are a few summaries:
www.bificial.com
1: Academic knowledge: Students spend four years at university learning different subjects such as pattern, drawing ,colors ,clothing history in western countries and eastern countries, and also aesthetics. But why, for example, does a student who studies pattern work in a company that doesn't specialize in pattern and often makes mistakes. They may find out, for example, that have big distance when they try to use CAD but aren't familiar with the program. Their only reason is that the patterns and trends in clothing is based on the theory and practice experience .
2: Professional technology: many workers work in the factory to make clothes everyday and will learn how to make the patterns without proper university education. They have more practice and experience in how to make a piece of cloth and the structure of cloth. Through work, they understand fabric, technology, dyelot chromatism, stretch ,trim stretch, and things such as washing. They know there are different and the factors of them to construct a structure of cloth how to deal with them. This kind of experience takes long time to know.
It should be understood that it takes time to build a successful brand.
Each piece of cloth must be sold to the market with profit to support the brand to survive and thrive. The several steps to own a successful brand are as follows: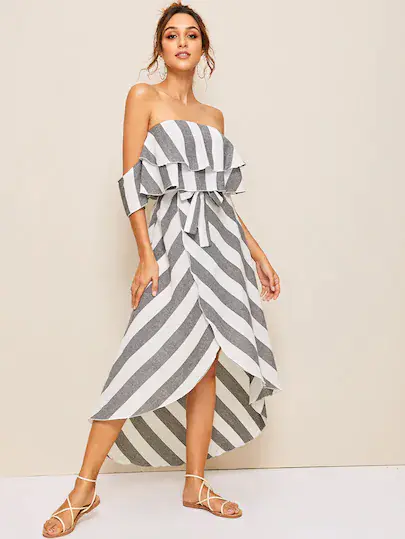 1 When a student graduates, they should go to a factory to work for two years. This period will let them give them valuable experience and assist in understanding the distance between theory and practice. Also they will understand how to use the knowledge in their work.
2: They should learn the skills of a salesperson. When they can communicate with the consumers face to face, they will learn market trends and what is accepted.
3: Learning the ability to manage is very important when you become a founder. A leader must know all of the questions and and be ready to have quick solutions to any problem. They also must have good thinking to lead their colleagues as they grow within the company.
4: When you have the comprehensive ability the above three factors and make them into a body, you will design learn to develop, design, and produce good clothes that are accepted by the market. Every piece of clothing will have their own soul be original - not copied by others.
Finally, for those who do not have much money when starting a company. Choosing a partner to cooperate with is the best way to make business with someone who has money and resources. When you can have a good partner, you can have good access to technology, and in the long term will be much more likely to succeed in the industry.